Certification
Giving something back to communities and the environment. Treat people with respect and dignity. Offering the best coffee in the world.
These are the principles of LABEL MY COFFEE, which we believe in and which we implement in our day to day business. Get to know more about our commitments and activities.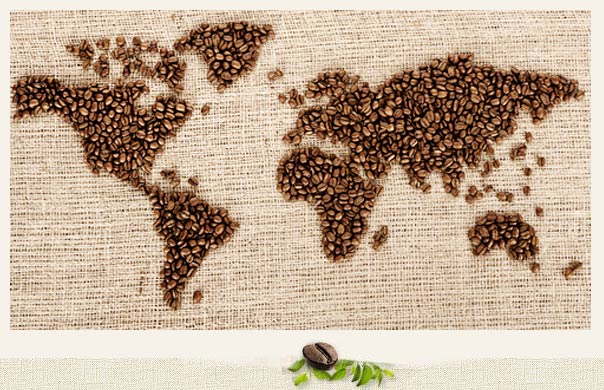 Fair Trade

LABEL MY COFFEE attaches great importance to sustainably grown and fairly traded coffee. That is the reason why there exists a close and trustful partnership with fair-trade.
Throughout the fair-trade certification, small farmers are enabled to invest in their farms and communities, protect the environment and to develop entrepreneurial skills that are necessary to be competitive in the global economy.
Farmers in Africa, Latin America and Asia are obtaining the possibilities by the fair-trade standards to strengthen their villages and families on their own efforts to improve their living and working conditions in the long term sustainably. LABEL MY COFFEEguarantees coffee farmers minimum prices and thus a fair trade premium as collateral against the volatile coffee market price.
However, fair-trade and its high production numbers do not necessarily equal high quality. A dilemma for every responsible consumer. At this point a sense of responsibility is required.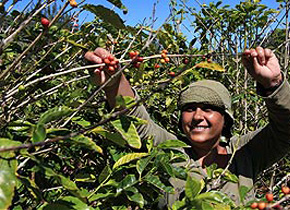 Our job as LABEL MY COFFEE must be to ensure by constant supervision that especially fair-trade green coffees purchased, meet the highest quality standards. Only if all those involved, from coffee growers to consumer take on responsibility, the term fair-trade can be assured.
Fair-trade is a seal of quality of the fair-trade labelling organization international (FLO). Fairtrade is a trading partnership aimed at greater equity in international trade. It contributes to sustainable development by supporting disadvantaged producers and workers throughout offering better trading conditions and rights protection, especially in poorer countries.
FLO international is the umbrella organisation of 23 labelling initiatives in Europe, Canada, the USA, Japan, Australia and New Zealand. The organisation develops and monitors fair-trade standards and provides support to producers in the acquisition and preservation of the fair- trade certificate.
The certification is done by an independent international certification company, FLO-CERT GmbH. Products are only awarded with the international fair-trade label and there is no mention of the company or organisation selling the product. More information is available at www.fairtrade.net.
UTZ

UTZ Certified is responsible for building an open and transparent market for agricultural products.
In just five years, UTZ certified has one of the world´s leading coffee expanded certification programs.
The vision of UTZ certified is clear:
UTZ tries to create a sustainable agricultural value chain that meets the expectations and needs of farmers, the food industry and the consumers for the same degree.
Together with UTZ certified, LABEL MY COFEE wants to assure safety of a responsible coffee production and procurement that meets the needs of our customers as well as our entitlement. More information available at www.utzcertified.org.
BIO quality
The increasing quality awareness of consumers is the reason that organic (BIO) has developed more and more towards a sales factor in recent years. The original objective of organic agriculture was to produce healthy, quality food while protecting the natural ecosystem.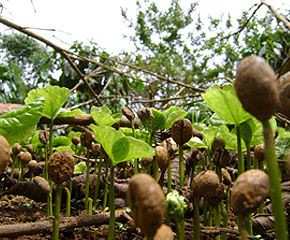 It is a logical consequence that throughout the large demand for organic products an essential factor suffers for the consumer: the quality. We therefore select in the purchasing > process of our finest certified organic green coffee, permanent product checks and build the condition that customers purchasing LABEL MY COFFEE´s organic products do not have to give up their quality they are familiar with. For us, control constitutes the security in quality!