Good reasons for Label my Coffee
Your own coffee is unique, exclusive and only available at your place.
Really good products are rare - but where you get them from, gets around. Same applies with your own coffee label. As long as you wish to have your own label, people may only access it from you - not in supermarkets, not via internet and surely not from your competitors.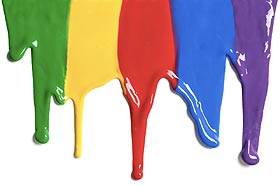 Your own coffee has exactly the aesthetic design you wish it should have.
Coffee is becoming a lifestyle product more and more. Nevertheless, the market is dominated by a few large coffee producers and individuality is suppressed by franchise for the most part. So why not set a sign and be different! Give your coffee a special design that allows you and your customers to really identify with the product. Do not relinquish the coffee culture to global players... help to shape it the way you like it and be part of it! We are pleased to help you.
Your own coffee is an outstanding quality and has a unique and fascinating aroma - throughout our long and intense roasting process.
Due to Label my Coffee´s long roasting process, we ensure optimum aroma development, which teases out the finest nuances of flavour. The result is a coffee that in contrast to usual industry coffees is matured in flavour, very low in acid content and therefore particularly well tolerable. As a result, your own coffee will be another reason for your customers to come back.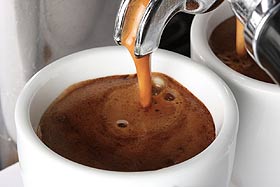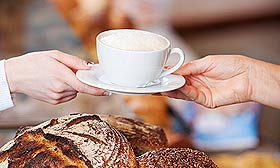 Your own coffee is just one more reason your clients will return.
Clients will keep coming back because they get something from you others cannot offer. Whether it is the special atmosphere, personal contact or special service: Give your customer another reason to always return to you - your very unique home branded coffee.
Your own coffee manages the advertising for you as long as the packaging exists.
Sell or give away your personal coffee packages as a present and you will be close to your customer as never before. Every breakfast, coffee and cake, small talk with neighbours and any festivity. You will feel part of: with your coffee brilliant on the line. Taste, aroma, elegance, exclusivity and sustainability.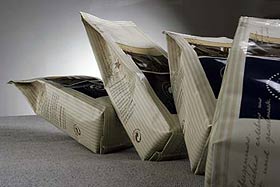 Your own coffee embodies fair-trade and transparency.
LABEL MY COFFEE attaches great importance to sustainably grown and fairly traded coffee. This is the reason why LABEL MY COFFEE sticks to fair-trade - a seal of quality that ensures sustainability and fair deals and has positive impacts on the quality of lives of many small coffee farmers around the world.
Your own coffee will do well and at the same time support children in Ecuador.
With the project Ojala e.V. we support an initiative that actively contributes help to the Elementary School 'Camino de Jesus' in Guayaquil. Ojala collects funds, organises partnerships and gives underprivileged local children the unique possibility to go to school. Please help because any help is needed!